Bring some HYPE to your location!!
Hype Advertising & Promotions has the products and expertise to get your location noticed — and customers in your door!
Gets Your Business Noticed
Attract more customers and boost sales with advertising that gets your location noticed! Customers can't help but notice the advertising flags, banners, custom inflatables and advertising balloons that makes your location POP.
Brand Awareness
With Hype Advertising & Promotions, your brand stays at the top of your customer's minds. A custom designed inflatable balloon or a customized banner with your logo and your brand's colors on it reinforces your brand and gets customers to know and remember you.
Stand Out from the Competition
With a huge advertising balloon positioned at your location, customers can't help but notice YOU. Competition is fierce – Hype Advertising & Promotions helps you stand out from the crowd.
Cost Effective
Spending money on impressions, hoping to get more customers in the door is a big gamble and a big hit to the budget. Put your advertising dollars to work for you with budget friendly inflatable advertising. Advertising balloons, flags, tube dancers, inflatables and pennant strings are low cost solutions that won't break the bank.
Advertising from coast to coast!
When you need more customers in the front door and more sales, you need the instant results of inflatable advertising. Advertising balloons, tents, advertising flags and pennants go to work the minute they're installed to boost your visibility and get more foot traffic in the front door of your location.
Need to promote a sale? Put out an advertising flag and get a boost in customers immediately. Having a grand opening? An advertising balloon with a GRAND OPENING banner gets the word out.
Whether you have a trade show or a small storefront, tube dancers are your go-to products for maximizing attention. Go really big with cloudbusters – they sail high in the sky to attract attention from miles away!
Let the experts at Hype Advertising & Promotions go to work for you – we'll bring more customers and more sales to your business!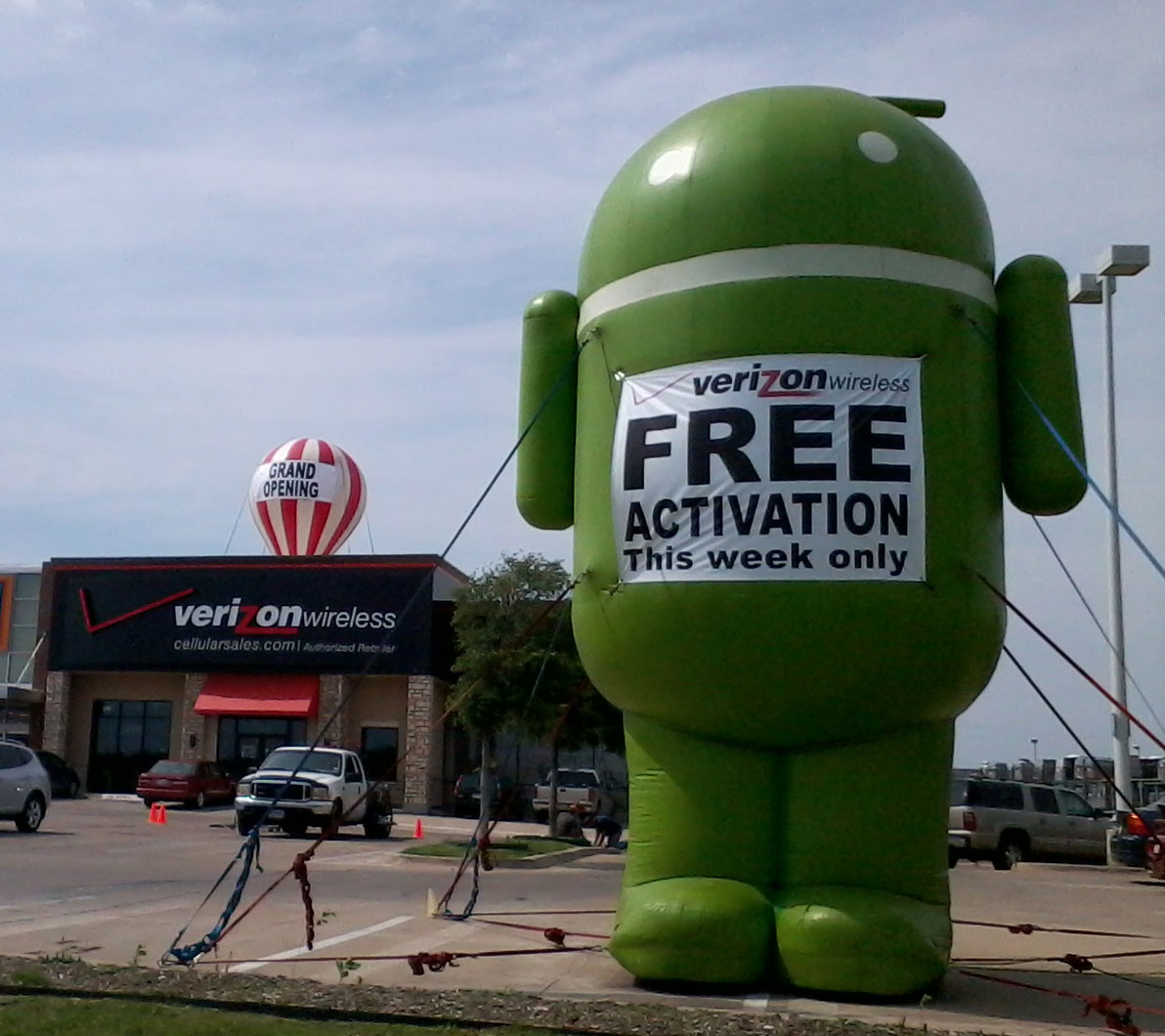 Services
Hype Advertising & Promotions handles installations, removals and maintenance of outdoor advertising decor, so your event is completely hands-off. We can even help you plan the perfect custom inflatable for your business!